Modern ART launches activation in Dube Soweto
On April 10th Modern ART South Africa hosted the first ever community activation in Dube, Soweto.
The activation saw Treatment Action Campaign (TAC) branch members take to the streets to inform the community about the latest information relating to HIV and COVID-19.
Local artist Senzo Nhlapho installed a graffiti mural at the activation site on Mahalefele Road.
The mural, which was paired with Nhlapho's signature design "Amasweedi" attracted a string of curious onlookers who wanted to know what dolutegravir is.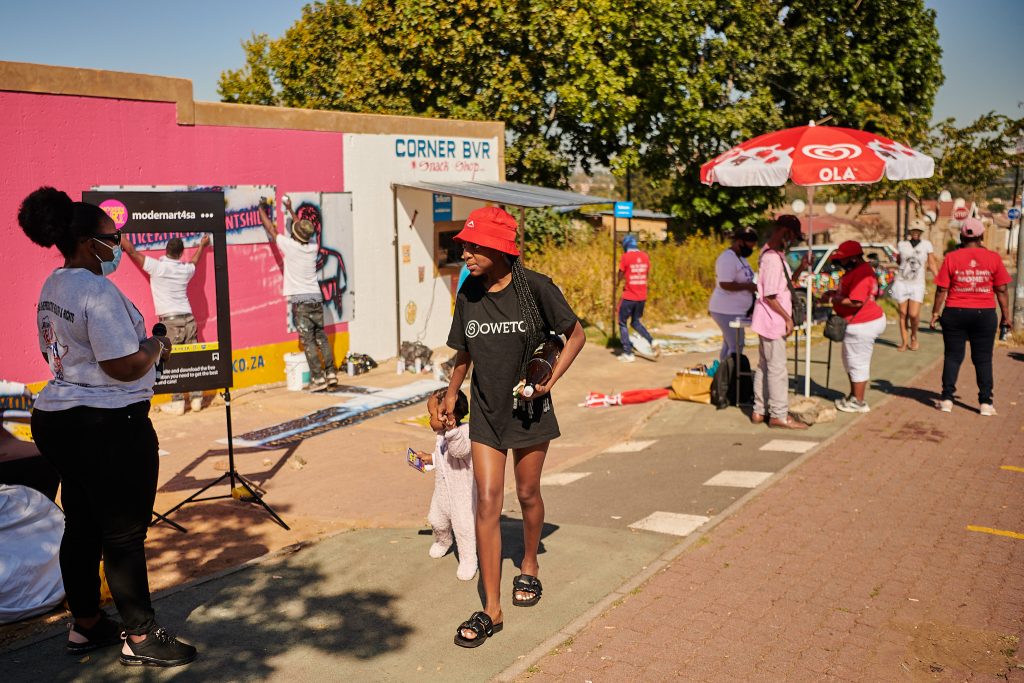 Modern ART has embarked on an ongoing information campaign to ensure that local communities are aware of the latest advances, relating to HIV treatment.
TAC comrades also helped people to download Modern ART's brand new HIV app, which allows users to access various information resources relating to starting ART, HIV and pregnancy, TB and COVID-19.
Modern ART will continue to host these activations throughout the year, at different locations across Soweto. The mural project is also set to continue, with plans being made to roll out the latest COVID-19 awareness Mural.